The controversy surrounding Arrington de Dionyso came about when some Reddit and 4 chan users found an old image of his mural from 2010 that he had painted at Comet Ping Pong.
credit: https://archive.is/CfnA6
According to an interview with Arrington on 42 minutes at Sync Book (http://thesyncbook.com/42minutes/?ep=256), he asked to paint the mural the day before his band played the next day. He was given a 'token' amount of money and the paint to use. He explained to Douglas Bolles that Pizzagate came from trolls on Reddit and 4chan who looked through Podesta's emails. According to his explanation some people in the Democratic party were careless with their email passwords and clicked on what was a phishing scam.
Although only having been there two times, he was able to confirm that there is no basement, despite Alefantis saying that is where they store their produce. However it is possible Alefantis was referring to his other restaurant, Buck's Fishing and Camping nearby. He goes on to say it is fine dining pizza restaurant with all ages concerts, and this is confirmed by how Comet Pizza has always advertised their concerts. Also, he says that the concert part is a separate venue, but that you have to go through the restaurant to get to it.
In 2011, one year later, the restaurant had to paint over his mural because three ping-pong tables are moved out during the day, and all the balls hitting the wall eventually chipped away the paint. Since this was the first time he had painted a mural, he credited the "magical experience" with changing his art in making a painting of that size for the first time.
He explained that this art, to him, was fairly "innocuous" and that it had nothing to do with Satanism. Art, he said, is ambiguous and open to interpretation, although he never explained what the mural was actually supposed to be to him, except to say that he had painted a mythological landscape. In looking at his other art, it is highly sexual and he even admits to viewing sex as a way to open ones eyes and learn more about the universe, but that he only paints "consenting adults".
credit: http://thesyncbook.com/42minutes/?ep=256
In his band camp page (https://arrington.bandcamp.com/)  it appears that almost all of his art is sexual in nature and that he does indeed view sexual orgies and experiences as a way of life in some type of new age way. Although he says he never depicts children, it does appear that the following image could be construed as two children's heads being exchanged over a decapitated body and right below the neck appears to possibly be a drawing of a private part of a woman's body.
Credit: https://arrington.bandcamp.com/album/lovers-and-dragons-2014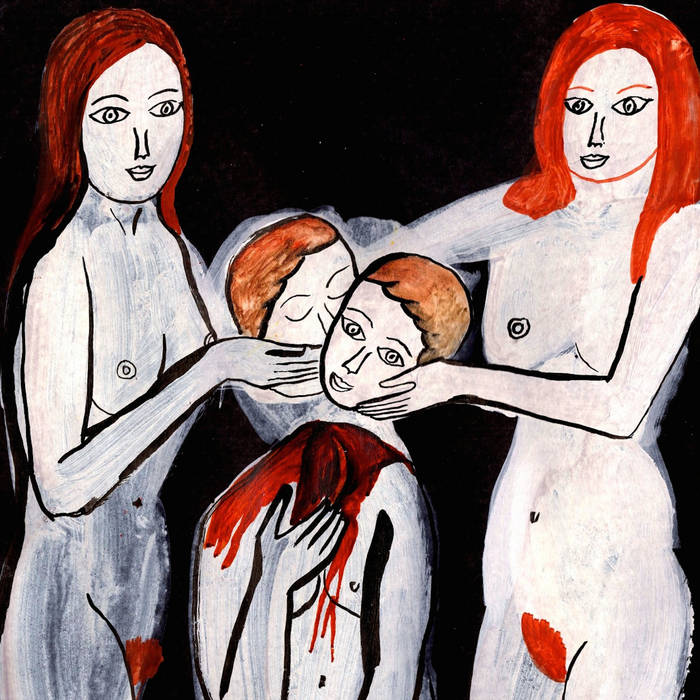 Interestingly enough, he labels this as more of an alt-right and neo-nazi type of witch hunt reminiscent of McCarthyism. This is because he perused sites where internet users were asking others to look for all age type concert venues, "safe places" he calls them, where nefarious activities may be going on according to them. However, he believes that Comet Pizza is not one of these "warehouse" type locations where illegal activities may be going on. He is very supportive of all ages venues as he benefited from going to actual art museums as a child, and here is his tweet announcing this concert as all ages:
Credit: https://twitter.com/ArringtonDD/media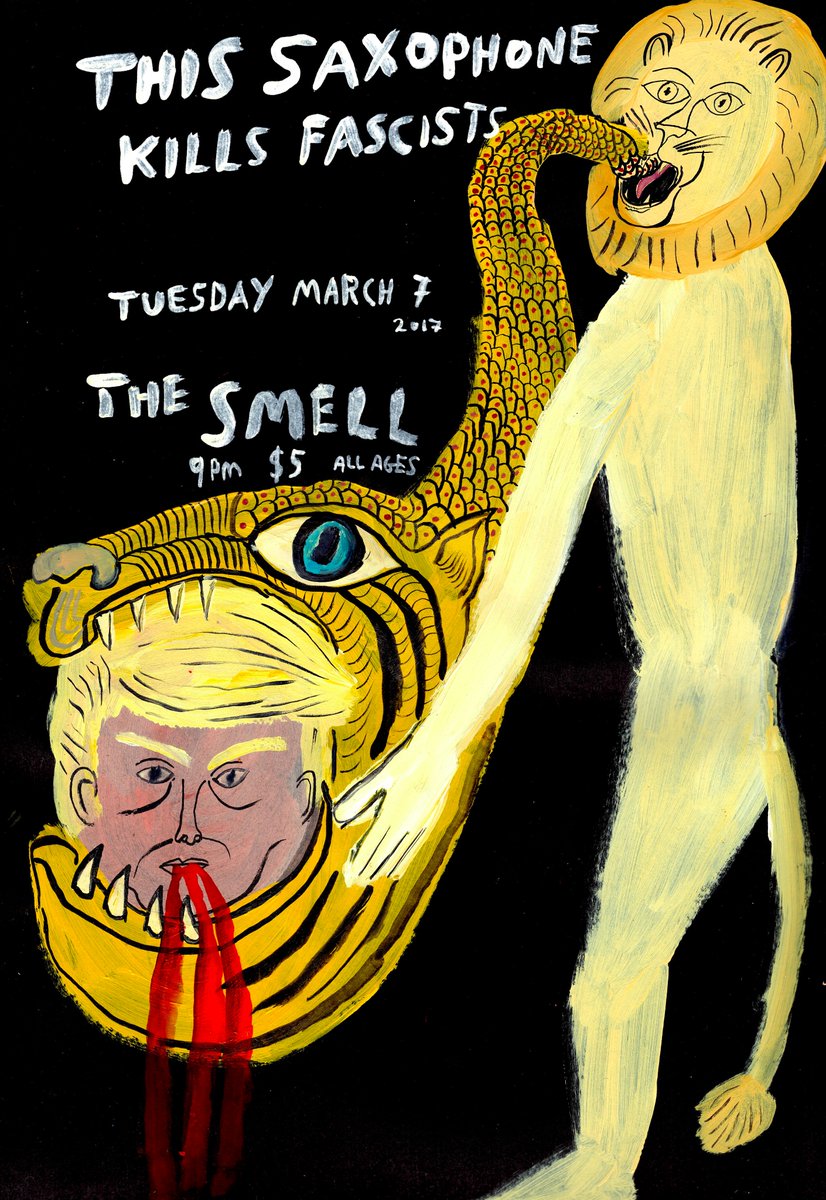 More photos of him and one with a couple young people making masks in a sketchy basement or some such room like that. http://livetaos.com/artsandentertainment/music/throat-culture-006-arrington-de-dionyso-throat-singerartist/